Marisa Corcoran has been featured in

Discover what to say and how to say it inside of...
The Copy Confidence Society
...and magnetically attract your dream clients
with personality-filled copy that dazzles.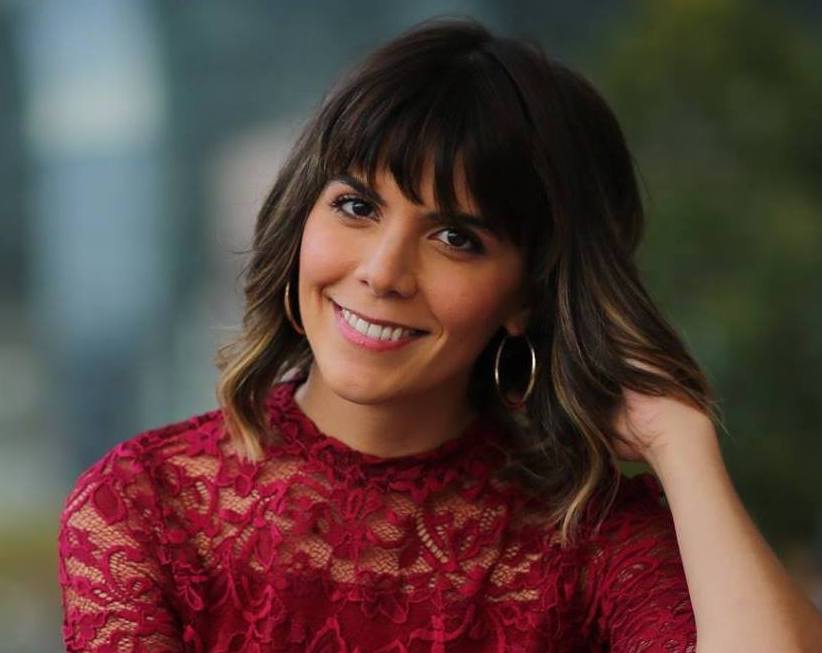 The Copy Course & Community
for Coaches & Service Based Businesses
ready to take center stage with copy and messaging
worthy of a standing ovation.
With Copy Mentor & Creator of The Copy Chat
You're now on the waiting list!
You'll

be the first to know
when enrollment opens in fall 2023.
(You're all set. There's nothing more for you to do.)
This is your ticket to whipping up irresistible words
with creativity & chutzpah
"When I shifted my messaging in CCS, everything started working together. My emails got clear and my open rates increased a huge amount. Plus, now I have a website that I just can't wait to talk about and share."
- Susannah Juteau
Headache Nutritionist
"What I love about CCS is the sense of community. Having the opportunity to engage with folks who are sharing their experiences together… there really is some magic in the folks that Marisa has brought together."
- Melissa Morris
Tarot Life Planner
"Besides filling my group program (and increasing my income by 500%)? It helped me pay for a disabled family member's living expenses. CCS put me into "GO!" mode. Thank you. This is the BEST course I've ever taken."
- Judy McNutt
Published Author + Mentor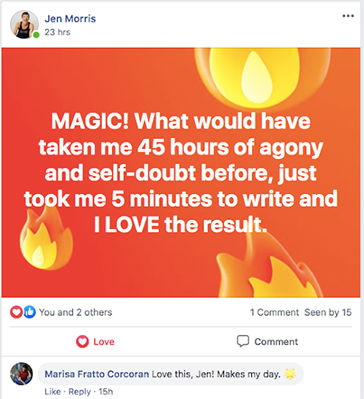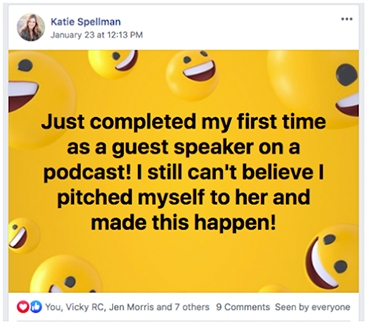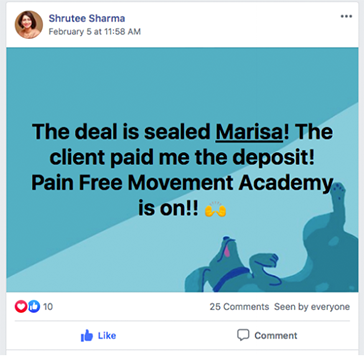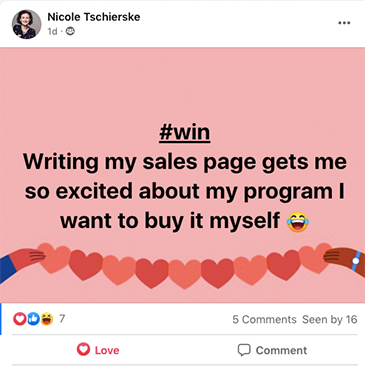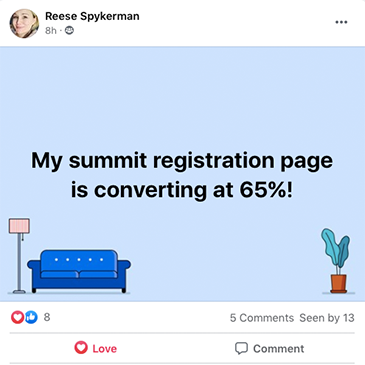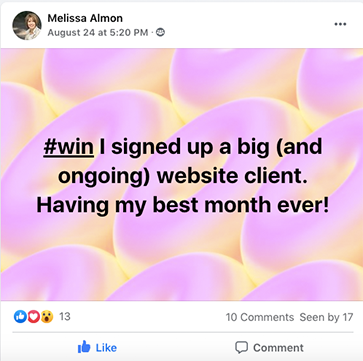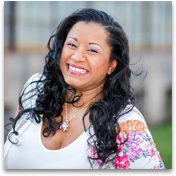 "There are too many things I love about CCS to list, so let me tell you about the BEST thing - the workbooks!"
"These hand-holding, step-by-step guides for every piece of copy you can imagine in your business. As a squirly brained creator, these start with questions to get you thinking about what your audience needs and then outlines exactly how to craft copy that's unique to you. They are my #1 go-to resource for planning and writing ALL my business content."
– Melissa Morris,
Transformational Coach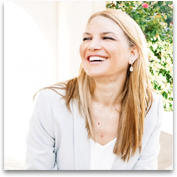 "I've banished old beliefs that writing wasn't for me. My message is clear and I now confidently show up for the women I serve."
"The work inside CCS has been life changing. I've got a website, lead magnet and sale pages that I'm proud of. They convert and only call in the right women that are ready to do the transformational work. I wish I met Marisa years ago. It would've saved me from falling trap to hiring out my copy which was a major flop. You won't find any fluff with Marisa. She's all heart with a twist of sharp wit."
– Dr. Yvonne Castillo,
Creator of The Pain-Free and Powerful Project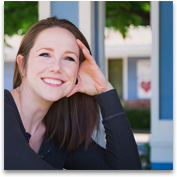 "My biggest shift has been allowing MY personality to come through with my words. I've noticed a HUGE difference in how people respond to my pitches and posts because I've been given permission to just be me!"
- Kayla Wells,
Podcast Manager & Editor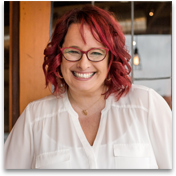 "I feel way more confident in my copywriting skills for my website, newsletters, and social media posts. I know I'm creating copy that works and no one's copy looks or sounds like mine now!"
- Jocelyn Lindsay,
Certified Book Coach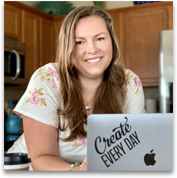 "I really took the reins and turned the "boring - everyone is the same" into "unique - no one else can match me" style!"
- Sarah Maynard,
Nutritionist
Marisa Corcoran helps coaches + creatives discover what to say and how to say it to magnetically attract their dream clients online. 
In addition to writing the words that get landing pages converting at 60% (or higher!) and crafting personality-filled emails, Marisa helps coaches and creatives craft their uncopyable message inside her copy course and community, The Copy Confidence Society.
She's also the creator of the wildly popular Copy Chat Masterclass Series which brings together leading copywriters, business coaches and online strategists to give you one doable tip to craft kick-ass copy that attracts clients, makes money and creates a massive movement online. 
When not click-clacking on her laptop in the Atlanta sun, you can find this Harvard grad analyzing a Real Housewives episode like it's government policy and consuming inappropriate amounts of Nutrageous bars.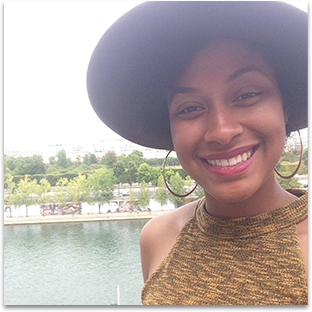 "Now I'm writing pages that are converting at
over 60% and more importantly - didn't take (over)
60% of my life writing them!"
"I'm so much more confident in my copywriting process.
It no longer feels overwhelming to draft a landing or sales page. They're like....
fun now??! I know what key elements/sections to include and
how to incorporate voice and personality in a way that doesn't feel
obnoxious or contrived. Marisa taught me how to THINK about writing copy,
not just the strategies and tactics to do it."
– Jazmine West, Copywriter & Creator of Wine & Words
"It used to take me an ENTIRE week to write ONE email. Now, it takes just a few hours.  Marisa, you gave me permission to be ME and I can't thank you enough. Get in on CCS!"
- Sheila Netti
Wealth Empowerment Strategist, Speaker & Trainer
"My open rates went from 20% to 35% and EVEN 45%! I've never felt so clear on my messaging
and who I help!"
- Heather Moulder
Career Success Coach
----
"I would've never felt comfortable
asking for that kind of money
but after CCS - baby, I'm worth it!"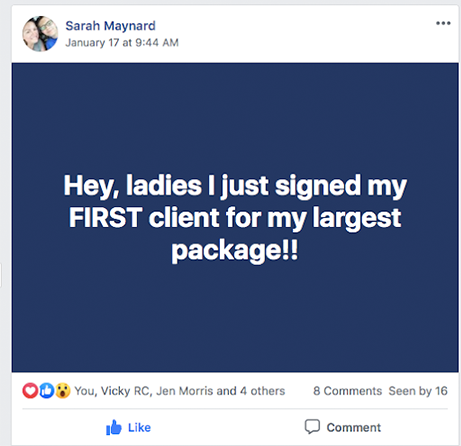 Jennifer goes on to
exceed her monthly goals
for the NEXT 2 MONTHS!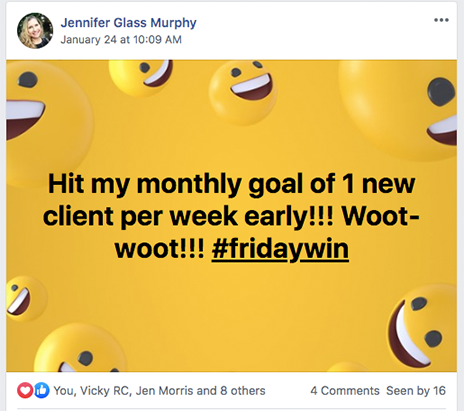 I'll give you all the tools to help you create your uncopyable message and the copy that supports it. Like these incredible business owners before you...